If you're looking for a break from the hustle and bustle of city life, you should try considering a place close to nature. One such place is MK Farms which is located in Bhigwan, a village near Baramati, around 120+ kilometers from Pune. This beautiful farm is managed by Pankaj Kakade and Mangal Kakade, who are not only nature enthusiasts but also awesome human beings. I got to know all this through Mangal who is also the MD at my workplace (ifm engineering). I had the pleasure of visiting MK Farms recently with my colleagues, and it turned out to be an exceptional experience.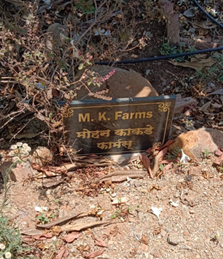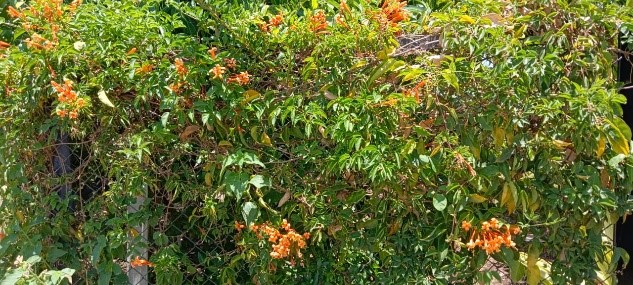 I first came to know about MK Farms through Mangal's status messages on Whatsapp, where she used to post pictures of her farm. I was always attracted by the serene beauty of the place, and often engaged in her posts, asking questions or sharing my instant thoughts on the pics. Last year, when I was on an official trip in my Pune office, we discussed about organizing a one-day trip to MK Farms. Soon, we had a group of 8-10 nature enthusiasts ready for the outing to MK Farms. Finally, we were able to plan this trip on 22nd April 2023. Luck was with us and our planned date coincided with the auspicious day of 'Akshay Tritiya' and also with Earth day. It was like a calling from the earth that wanted us to be connected with the soil.
We started our journey early in the morning, leaving Pune at 6 AM to beat the traffic and the scorching summer heat. Summers in Pune are hotter than I expected. Our group was divided into two cars, and as we hit the road, the excitement was deep. We made a midway stop at Vitthal Kamat restaurant for breakfast and a short break. The place had decent breakfast options, and the food was served quickly, setting the mood for the day.
We took the opportunity to have our first discussions with Pankaj at Vitthal Kamat restaurant itself. We were eager to learn about natural farming, organic farming, and his idea of a sustainable ecosystem. Pankaj, who has built the entire farm on his own, was the perfect person to answer our queries. He explained that in natural farming, neither chemical nor organic fertilizers are added to the soil. In fact, no external fertilizers are added to the soil or given to plants at all. The farm relies on the ecosystem of nature for all its needs, and it was fascinating to learn about this unique approach to farming. Nature already has everything it needs to thrive. The food cycle does exactly that.
We reached MK Farms around 9.15 AM, and as soon as we entered the farm, we were greeted by the orange blooming flowers lining the boundary of the farm (ifm is bleed orange :D). The positive vibes of the place are contagious, and we couldn't wait to explore more. We were stunned to know that MK Farms had two container houses, which were built outside and then transported to the farm. These container houses looked like trendy staycation rooms, equipped with all the modern amenities. What impressed me the most was that the materials used to set up these container houses were either recycled from their Pune home or were made from other existing resources, showcasing their conscious effort towards sustainability and reusability. It was inspiring to see their commitment to zero waste and environment conservation.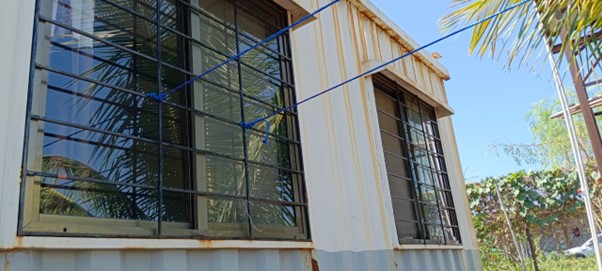 The farm also had an internet connection and live CCTV footage setup, which was a thoughtful addition to ensure the safety of the farm from Pune itself. Pankaj informed us that the farm currently had around 2 acre of cultivated land and an additional 3.5 acres that was still a work in progress. We were startled to know that the cultivated land we see today was once a barren land where people used to dump the bones of dead animals. The transformation of the land into a thriving farm was truly incredible.
Finally, we began our farm tour, and we were in awe of the diversity of plants that decorated the farm. There were multiple varieties of mangoes, as well as other plants like bananas, papayas, jackfruits, amla, gawar phali, water apples, anar, lemons, raspberries, haldi, onions, chameli, roses, krishna kamal, and many more.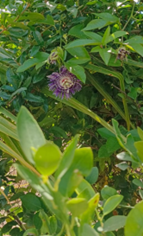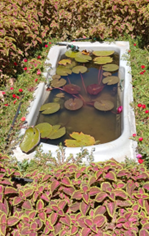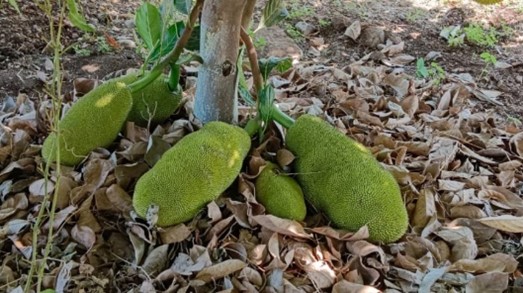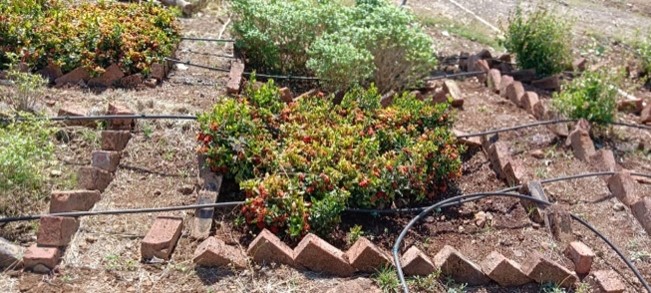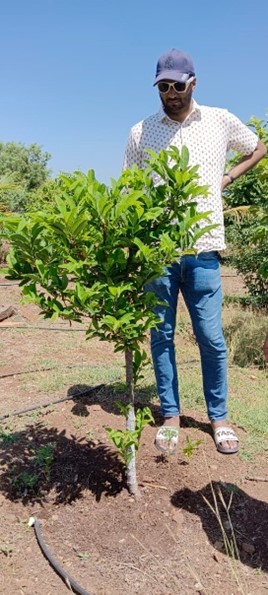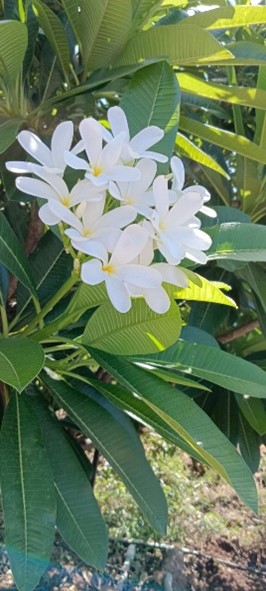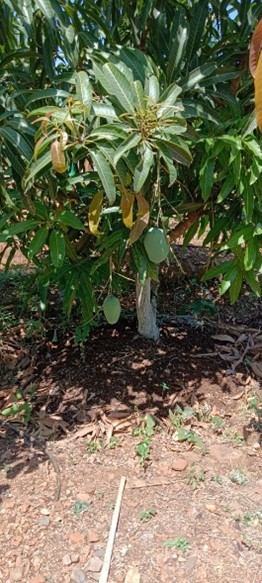 As we walked around the farm, Pankaj shared his knowledge and experience about natural farming. He explained how they did not use any chemical or organic fertilizers on their farm and relied solely on the ecosystem of nature to nourish the soil and plants. It was eye-opening to learn about the benefits of natural farming in terms of sustainability, biodiversity, and the overall health of the ecosystem. This is rare stuff!
The farm also had a strong focus on biodiversity. Pankaj kept experimenting with various plants to see which ones thrived in the local climate and soil. That's the reason why we saw a wide variety of plants. Pankaj explained how they were constantly learning and adapting their farming practices to ensure a sustainable and diverse ecosystem on the farm.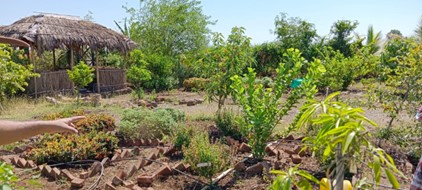 After our first farm tour, we had a short tea-time break. We had a refreshing cup of tea made using freshly plucked herbs from the farm. Sitting amidst the lush greenery, sipping on the tea, and engaging in conversations about nature and sustainability was truly a memorable experience.
MK Farms also had a lot of plans and milestones (around 10+) for future development in place, including a swimming pool, an outdoor sitting area, and a sheltered place in the middle of the farm. The farm was designed to be a holistic experience, where visitors could relax, replenish, connect with nature, and learn about sustainable farming practices.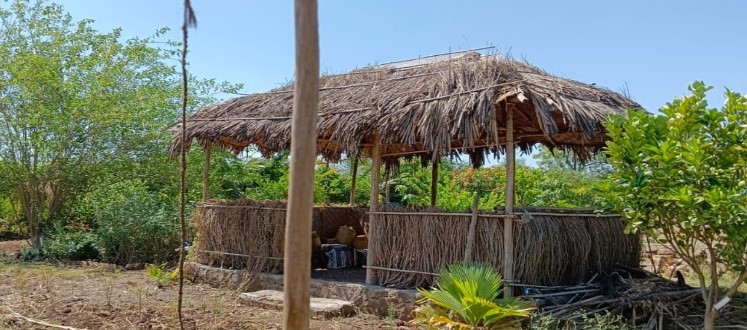 The farm was not just about plants, but also animals. We met their pets, including a local breed marathi cow who was named "Surabhi" and a few goats, hens, and fish. It was heart-warming to see how much care and attention they gave to their animals, and how these animals were an integral part of their sustainable farming practices. They even mentioned their plans to get a dog in the future.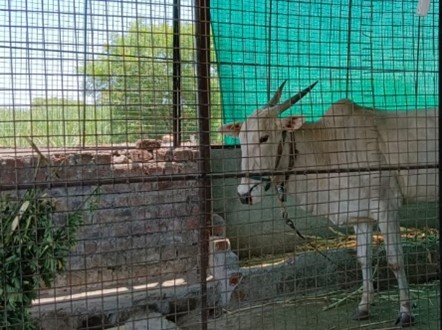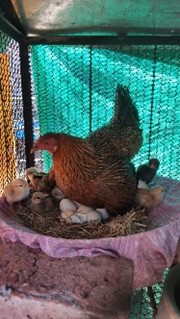 Throughout the day, Pankaj patiently answered all our questions, ranging from water management, sugarcane crops, dams, Baramati, local administration, other farms, the lifespan of cattle, and much more. His passion and knowledge about nature and sustainable farming were evident in every word he spoke. It was inspiring to see his positive and conscious mindset toward creating a sustainable ecosystem on MK Farms.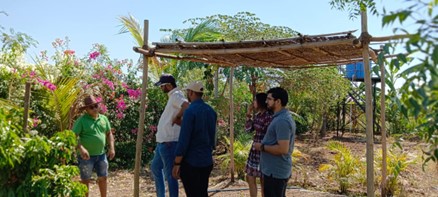 As we bid farewell to MK Farms, I left with a sense of awe and admiration for what Pankaj had created. Their commitment to natural farming, sustainability, and biodiversity was truly commendable. Visiting MK Farms was not just a trip, but a learning experience that deepened my appreciation for nature and the importance of sustainable farming practices. It was a reminder that with conscious efforts, we can create a harmonious relationship with nature and contribute to a better, greener future.
In conclusion, my trip to MK Farms was an enriching experience that left me with a profound appreciation for nature, sustainability, and the efforts of Pankaj in creating a unique and eco-friendly farm. It was a good reminder of the importance of being conscious of our farming practices and their impact on the environment. I am grateful to have had the opportunity to visit MK Farms and learn from Pankaj's expertise in natural farming. It is people like Pankaj who inspire us to live a nature-friendly life on this planet and strive towards a more sustainable and greener future.
What's one action item for me from this farm visit is to set up a balcony garden at my home in Jaipur. That could be my 101 (starting) step to nature and learning about plants and how to grow them. Let's see how quickly I can do this!
Until next time, Ta Ta 😊